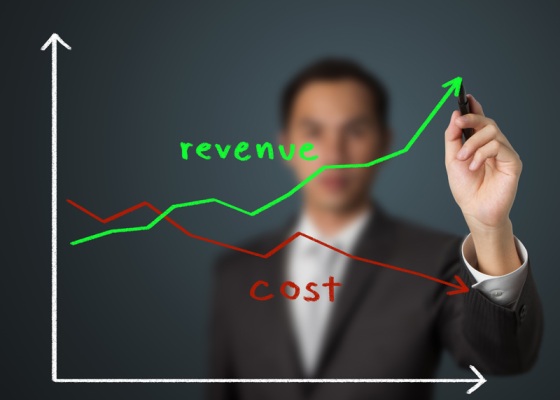 Cost Management
What if you could easily examine a variety of ways to lower the cost of a specific product?
What if you could adjust the manufacturing process and materials until you are satisfied that you have the best combination?
What if you could then efficiently communicate your results, using real-world cost data, back to the design team?
DFMA software from Boothroyd Dewhurst, Inc., allows you to look critically at an existing design, and uncover opportunities for cost savings--primarily through the reduction of parts in the design. Of course, any time you reduce parts, you also reduce assembly complexity, but those savings are almost always dwarfed by savings in piece part costs.
You'll personally experience "cost reduction through improved design," a goal that is routinely met by cost managers who use DFMA software.
You'll also be able to:
Discuss tradeoffs more objectively and efficiently, presenting the results of your "manufacturing should-cost" for individual part geometries
Receive more realistic cost and cycle time estimates because you've been able to provide important details about manufacturing processes, machines, materials, and breakdowns of individual components
Hold suppliers accountable to industry-standard pricing, using the world's most comprehensive database of materials, processes, and cost information
Help your suppliers reduce their costs by exploring viable alternatives, together
Investigate alternative manufacturing methods, without depending on data from current vendors (who may not even perform the alternative method) or new vendors (who may not quote a realistic price, in the hopes of securing your business)
Use Design for Manufacturing and Design for Assembly tools to consistently and efficiently meet your cost targets
You ask for data, and you wait. You finally get the data, you factor it in, then you have to ask for more data from the other parties because the data you just received affects the data you got previously.
This is a tedious, iterative process, dependent on the validity of the quotes you get, the ability (or inability) of the design team to easily investigate alternative approaches, and the subjective, "we've always done it this way" rigidity that is built into every design.
What if you could explore the alternatives yourself, using a product that is backed by the world's most comprehensive database of materials, machines, and processes? What if you could get a ballpark price without a detailed engineering drawing? What if you could see, yourself, what the "industry standard" prices were for a given material or process?
DFMA makes all this possible. It takes "the wait" and the subjectivity out of the costing process. It gives you data you can depend on to make valid business decisions—and meet target costs.
For more details on DFMA, click here.