Keeping design and manufacturing knowledge within an organization to create better products may not be a new engineering idea, but it's gaining traction among national policy makers, academics and industry leaders as a competitive strategy that needs greater emphasis. The President's Council of Advisors on Science and Technology (PCAST), alarmed over the increasing loss of domestic high-tech product manufacturing and the impact this is having on innovation, is recommending funding of an Advanced Manufacturing Partnership to help guide a renaissance in American manufacturing.
DFMA has a long history of success in companies and industries facing serious challenges, and some of our readers and Forum speakers work for businesses co-investing in this public/private effort to "jump-start domestic manufacturing." They know firsthand the power of working closely around quantitative analyses to spur innovation.
Design and manufacturing disciplines are led by DFMA to identify what's possible and collaborate creatively on fresh directions. Sometimes it's only been through the application of new, unfamiliar processes that teams have reached their most ambitious DFMA part-consolidation targets. Out of these efforts have come simplified, functionally rich, profitable designs that became the standard to beat for competitors, foreign or domestic.
It was Dell, HP and Motorola that used snap fits and living hinge techniques in the 1990s to drive costs down for a generation of super products. They also carried that thinking into new functionality for circuit boards—designing out cables, harnesses and separate electronic components.
Medical companies embedded hydraulics and printed circuits into structural supports to avoid individual part costs, potential failures and unnecessary assembly labor. This was manufacturing-based innovation! And it started in a very fundamental way by looking concurrently at assembly efficiency and process choices. That's why design and manufacturing belong together.
Perhaps sharing these industry benchmarks again during uncertain times is a good thing—helpful to those laying out the future and scrutinizing the past for answers. We invite you to browse the strong results from the DFMA Forum and learn about what's taking place in companies that are enjoying their own design renaissance. (CLICK HERE for DFMA Forum papers)
Sincerely yours,
John Gilligan
---

With U.S. Senator Sheldon Whitehouse providing a video address on manufacturing's key role in boosting the American economy, the 2011 International Forum on Design for Manufacture and Assembly (DFMA®), held this June in Warwick, R.I., quickly established that early product design strategies are the new business model for competitive companies. CLICK here for video link.
Alcoa, Boeing, Microsoft, UTC Power, Westinghouse Electric and Whirlpool were among the companies reporting reductions in product cycle times and total costs, along with better integration of Lean Manufacturing and Six Sigma goals through a renewed focus on "upfront engineering."
"The trend in product design is that upfront engineering, or early analysis, is evolving into a business model," said John Gilligan, president of Boothroyd Dewhurst, Inc. "DFMA can start with rudimentary product shapes, cost them out, point to improvements and create efficiencies that carry into the whole manufacturing organization."
Examples of significant, even radical, product savings with DFMA were abundant at the 2011 Forum:
ITT Aerospace Controls reported 76-percent cost avoidance for a butterfly valve redesign, including a three-fold increase in factory throughput as a result of design improvement.
International Game Technology (IGT), a global leader in the design, development and manufacture of casino gaming machines and systems products, realized a significant cost saving for a new product and a ten-fold improvement in disassembly times for service operations and system upgrades.
Devenish Group aided a leading instrumentation company in the redesign of their specialized radio products, achieving 2.8 million dollars in savings on one unit.
Chris Tsai of Boothroyd Dewhurst presented highlights from a medical device manufacturer's "Design-To-Cost" project that saved more than $10M and included deployment of Obeya rooms, Value Engineering, DFMA, advanced manufacturing engineers and a re-engineering of their product development process.
One Fortune 100 company cited benefits of 75 million dollars on a next-generation consumer product.
In addition:
David Vranson of ITT Aerospace Controls was nominated DFMA Supporter of the Year in recognition of his engineering achievements and role in educating the design community about DFMA (see image at right).
Industry experts Harry Moser of the Reshoring Initiative and Dave Meeker of Neoteric Consulting each discussed the hidden costs of offshoring, with Moser offering companies a free Total Cost of Ownership analysis tool and Meeker providing DFMA redesign case study examples for equaling or beating foreign-based product costs.
Boeing and Motorola have institutionalized DFMA as an enterprise-level tool alongside PLM and Lean approaches.
As the next year approaches, we welcome our readers to submit abstracts for the June 12-13, 2012 DFMA Forum, which will be held again in Warwick, RI at the Crown Plaza Hotel. Please share your successes and challenges—telling us why you feel design and manufacturing belong together!
For more information about the 2012 DFMA Forum go to: http://www.dfma.com/forum/index.html
---

It's all about revenue and profitability. The basis for a healthy productive enterprise and economy is the sustainable manufacturing of durable goods. Having a solid plan is absolutely necessary for creating a successful manufacturing venture. The operative word here is "sustainable". So to successfully launch a product into the market, you have to carefully plan for it and know where you want the plan to arrive at. For the full story go to: http://www.dfma.com/resources/itt.htm
---

Each product redesign offers engineers a fresh opportunity to break with convention. But with deadlines looming, they can often feel pushed to re-purpose an existing Bill-of-Materials (BOM) and just tweak critical features. Armed with hard data about the consequences of their material choices, however, design engineers can make timelier, profit-driven decisions up-front in the redesign process. For the full story go to: http://www.dfma.com/resources/idexx.htm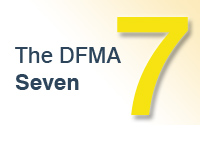 Who said what? Hear what seven of your DFMA colleagues at the June 2011 Forum say about how the Boothroyd Dewhurst software and methodology enable their operations. CLICK HERE to see the "DFMA Seven" on video.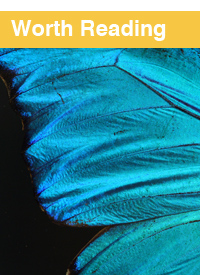 "Mother Nature as Engineer: 9 Design Tricks Borrowed From Biology," published in Wired Science, unveils some of the most wonderful ways nature has instructed us in designing products—ranging from bullet trains to surfboards. Maybe your next solution for thermal cooling or reducing contact friction is right outside the office window. CLICK HERE for more info.
Adding to our reference about past DFMA successes in John's introductory note, "Why design and manufacturing belong together," Ralph Keller, president of the AME Institute, reminds us in his IndustryWeek article "Continuous Improvement is Not New," that we need to take better advantage of the experience of those before us. The author describes how Henry Ford first discovered continuous flow production at a Chicago meat packing plant. Delightfully, Keller then recounts the Gregory Peck movie, "12 O'Clock High" in explaining how even the worst metrics—in this case the failure of an actual bombardier group in WWII—can be turned around by one leader. CLICK HERE to read the full text.