Many global companies are bringing manufacturing home to better serve their large domestic markets. At the same time, they are further localizing production within their most successful and promising outside markets. It's the new economics of value. Build where you sell. Work harder at understanding true costs. Eliminate waste. But always provide customers with what they want most at a price they can best afford. And make a profit. It's an old idea, yet one that requires careful balance and continuous attention to detail.
There was a rush to find value the easy way in the last decade or so. Minimize direct-labor rates first and outsource the supply chain based on price alone, often overseas. Today, supply-chain partners are working closer with OEMs to separate price from cost, and to cut delivery times, improve quality and preserve intellectual property. Productivity is now in focus with wages. There is an improving sensibility and vision of the whole.
Going forward into 2013 and beyond, how can companies reduce labor burdens (direct and indirect)? How can they make supplier relationships as efficient as possible? One answer is to put more emphasis on the fundamentals of product efficiency and start engineering value with DFMA.
It has long been shown that product design holds the key to unlocking profits. Whether it is in reducing embedded labor or improving supplier economics, DFA product simplification and DFM Concurrent Costing can be deployed at the beginning of the engineering value stream to make a positive impact on all that follows: quality, risk, inventory, administration…everything associated with "landed costs" or Total Cost of Ownership (TCO).
Presenters at the 2013 Forum will discuss how DFMA delivers on the principles of Value Engineering by improving cost-to-performance for customers and aligning product design strategies with the organization's goals of value and profitability.
Learn how you can engineer value with DFMA. Join us for the 28th International Forum on Design for Manufacture and Assembly this June 12-14 in Providence, RI, USA.

The twenty-eighth annual International Forum on DFMA is the foremost conference worldwide on early design analysis methodologies and implementation. It is the one conference to attend if you wish to gain an understanding of the impact Design for Manufacture and Assembly (DFMA®) has on product development and beyond. Listening first-hand to papers presented by expert practitioners from around the world, you will learn about successful DFMA strategies employed by many different companies across many different industries. You'll gain insight into the product development approaches followed by some of today's most important manufacturers.
Speakers for the 2013 International Forum on DFMA represent a diverse group of advanced companies, including AB SCIEX, Motorola Solutions, ITT Aerospace Controls, Westinghouse, Joy Global and Dynisco Instruments (Roper Industries). Conference papers discuss specific product development strategies and tactics, new approaches to sourcing and purchasing, and how cost reduction, improved product performance and quality are being achieved through better front-end collaboration. Discover what mix of productivity approaches is available and how these combine to serve you—from DFMA and Lean Accounting to Value Engineering and Design for Environment. Among the topics covered are papers on how to apply DFMA, Total Cost of Ownership (TCO), Lean and benchmarking steps within a revised product development process; design-to-cost upfront in the product structure; TRIZ, DFMA and innovation; design-driven manufacturing efficiency and increased margins; should-costing for design engineers and supply-chain sourcing professionals; and a case study on reducing assembly and labor costs 50 percent with DFMA analysis.
Whether your job is mechanical design, manufacturing engineering, purchasing and supply-chain management, CAD modeling, prototyping and tooling, engineering management, or motivating teams, you will come away with valuable ideas for overcoming barriers to technology implementation and solving multidisciplinary design challenges.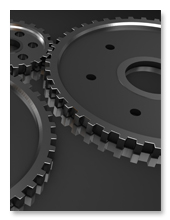 The DFMA Forum is a valuable resource for everyone involved in the design-to-manufacturing process and technology management.
Managers, strategists, and financial decision-makers in product development, design, and manufacturing companies of all sizes
Design engineers
Manufacturing engineers
Purchasing personnel
Supply-chain managers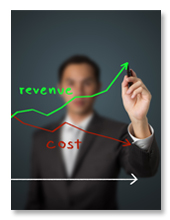 The goal of the 2013 International Forum on DFMA is to provide expert opinions on DFMA and inform attendees about new and pertinent trends in product development. Manufacturing and research leaders will be on hand to answer your questions on such topics as:
Cost management and reduction
Value Engineering
Improving quality/Six Sigma
Lean manufacturing and cost accounting
Product lifecycle management
Outsourcing/offshoring economics: Total cost of ownership (TCO)
Shrinking time-to-market
Product design and manufacturing strategies
Team building and productivity management
Concurrent engineering and supply-chain collaboration
Design for disposal and recycling
This conference will present you with many examples of how industry leaders use DFMA fundamentals to reach their product development, customer and business goals. Consider the experiences and evidence they have to share, and judge for yourself how DFMA methodology might serve as a pathway to innovation and profitability in your own organization.

Value Engineering and DFMA Workshop
Wednesday afternoon, June 12, 2013
Chris Tsai, Lean Six Sigma Black Belt and industry productivity expert, will conduct a workshop from 1 to 5 p.m. the day before the Forum opens about the relationship between value engineering and DFMA. If your company is striving to achieve cost savings that maintain the right balance with product function, quality and time-to-market—then you'll want to participate in this session.
DFMA Overview and Networking Reception
Wednesday evening, June 12, 2013
This is a great opportunity to meet people with similar goals and challenges in a casual, social setting and to learn more about DFMA and cost management, organization-wide productivity approaches, and what others are doing right now to optimize their resources and emerge as leaders in this dynamic, globalized economy. Please join us!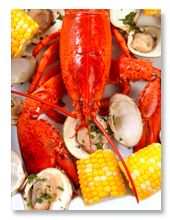 New England Clambake
Thursday evening, June 13, 2013

Join us in the hotel Rotunda for a New England clambake featuring clam chowder, steamed clams, corn on the cob, grilled chicken and sausage, and of course, lobster!


The 2013 International Forum on DFMA will be held June 13-14 at the Crowne Plaza Hotel, Providence-Warwick, Rhode Island, USA.
Overnight accommodations are the responsibility of the individual. A limited block of rooms is being held until May 24th by the Crowne Plaza Hotel at a reduced rate of $145 per night. Rooms booked after the deadline will not receive the discounted rate. Please let hotel personnel know that you are attending the Boothroyd Dewhurst DFMA Forum. Call 401-732-6000. You can book your rooms online using the following link to the hotel website use "BOO" as the booking code, www.crownehotelwarwick.com.

| | |
| --- | --- |
| Wednesday, June 12 | |
| 1:00-5:00 p.m. | Value Engineering and DFMA Workshop |
| 6:00-9:00 p.m. | DFMA Overview and Networking Reception |
| | |
| Thursday, June 13 | |
| 7:45 a.m. | Registration and Continental Breakfast |
| 8:30-4:30 p.m. | Forum Papers |
| 6:00-8:00 p.m. | New England Clambake |
| | |
| Friday, June 14 | |
| 7:45 a.m. | Continental Breakfast |
| 8:30-12:00 p.m. | Forum Papers |
| 1:00-2:00 p.m. | DFMA Software Demonstration |
2011 Forum Opening Remarks by U.S. Senator Sheldon Whitehouse
Testimonials from previous DFMA conferences:
"This is a first class event with excellent examples and information on DFMA. I recommend to any type of engineer to attend this forum at least once."
"Great conference. I really enjoyed the opportunities to network and learn what others are doing."
"Great attendees! Great topics. No consultants!" "It's always excellent. I look forward to it every year. Great networking opportunity."
"This was my first time attending the DFMA conference. I really enjoyed the format in which other companies share their path in DFMA – how they incorporated it into their process and how they introduced the actions. It's great to hear other ideas on the subject. Overall, fantastic conference."
"Nice variety: presentation topics incorporated Lean, DFSS, market analysis, cost and how DFMA applies or complements all. Very compelling stories." "Got several good ideas from talking with others at this." "Excellent opportunity to meet people, ask and answer questions (about DFMA)."
"Well laid out with good use of time and ability to network with other users."
"I enjoyed hearing from a variety of companies on a range of topics and learned a lot."
"A wide variety of presentations provided a very good overall view of DFMA."
"It was a great setting to meet and discuss shared issues with new individuals."
"Very informative Forum covering a wide range of topics."
"Great opportunity to meet and chat with the presenters of the day."