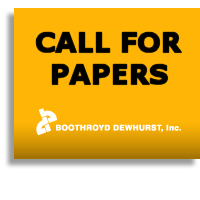 June 4-5, 2014, Providence-Warwick, Rhode Island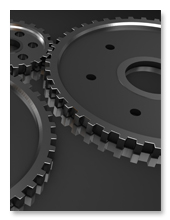 The DFMA Forum is a valuable resource for everyone involved in the design-to-manufacturing process and technology management.
Managers, strategists, and financial decision-makers in product development, design, and manufacturing companies of all sizes
Design engineers
Manufacturing engineers
Purchasing personnel
Supply-chain managers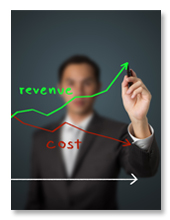 The goal of the 2014 International Forum on DFMA is to provide expert opinions on DFMA and inform attendees about new and pertinent trends in product development. Manufacturing and research leaders will be on hand to answer your questions on such topics as:
Cost management and reduction
Value Engineering
Improving quality/Six Sigma
Lean manufacturing and cost accounting
Product lifecycle management
Outsourcing/offshoring economics: Total cost of ownership (TCO)
Shrinking time-to-market
Product design and manufacturing strategies
Team building and productivity management
Concurrent engineering and supply-chain collaboration
Design for disposal and recycling
This conference will present you with many examples of how industry leaders use DFMA fundamentals to reach their product development, customer and business goals. Consider the experiences and evidence they have to share, and judge for yourself how DFMA methodology might serve as a pathway to innovation and profitability in your own organization.

DFMA Overview and Networking Reception
Tuesday evening, June 3, 2014
This is a great opportunity to meet people with similar goals and challenges in a casual, social setting and to learn more about DFMA and cost management, organization-wide productivity approaches, and what others are doing right now to optimize their resources and emerge as leaders in this dynamic, globalized economy. Please join us!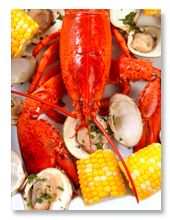 New England Clambake
Wednesday evening, June 4, 2014

Join us in the hotel Rotunda for a New England clambake featuring clam chowder, steamed clams, corn on the cob, grilled chicken and sausage, and of course, lobster!

The 2014 International Forum on DFMA will be held June 4-5 at the Crowne Plaza Hotel, Providence-Warwick, Rhode Island, USA.
Overnight accommodations are the responsibility of the individual. A limited block of rooms is being held until May 16th by the Crowne Plaza Hotel at a reduced rate of $145 per night. Rooms booked after the deadline will not receive the discounted rate. Please let hotel personnel know that you are attending the Boothroyd Dewhurst DFMA Forum. Call 401-732-6000. You can book your rooms online using the following link to the hotel website use "BOO" as the booking code, www.crownehotelwarwick.com.

| | |
| --- | --- |
| Tuesday, June 3 | |
| 6:00-9:00 p.m. | DFMA Overview and Networking Reception |
| | |
| Wednesday, June 4 | |
| 7:45 a.m. | Registration and Continental Breakfast |
| 8:30-4:30 p.m. | Forum Papers |
| 6:00-8:00 p.m. | New England Clambake |
| | |
| Thursday, June 5 | |
| 7:45 a.m. | Continental Breakfast |
| 8:30-12:00 p.m. | Forum Papers |
| 1:00-2:00 p.m. | DFMA Software Demonstration |
2011 Forum Opening Remarks by U.S. Senator Sheldon Whitehouse
Testimonials from previous DFMA conferences:
"This is a first class event with excellent examples and information on DFMA. I recommend to any type of engineer to attend this forum at least once."
"Great conference. I really enjoyed the opportunities to network and learn what others are doing."
"Great attendees! Great topics. No consultants!" "It's always excellent. I look forward to it every year. Great networking opportunity."
"This was my first time attending the DFMA conference. I really enjoyed the format in which other companies share their path in DFMA – how they incorporated it into their process and how they introduced the actions. It's great to hear other ideas on the subject. Overall, fantastic conference."
"Nice variety: presentation topics incorporated Lean, DFSS, market analysis, cost and how DFMA applies or complements all. Very compelling stories." "Got several good ideas from talking with others at this." "Excellent opportunity to meet people, ask and answer questions (about DFMA)."
"Well laid out with good use of time and ability to network with other users."
"I enjoyed hearing from a variety of companies on a range of topics and learned a lot."
"A wide variety of presentations provided a very good overall view of DFMA."
"It was a great setting to meet and discuss shared issues with new individuals."
"Very informative Forum covering a wide range of topics."
"Great opportunity to meet and chat with the presenters of the day."