Simplification
From product design to manufacturing to business profits
June 4-5, 2014
Providence-Warwick, Rhode Island
One thing leads to another. That's the short definition of complexity. It holds true in many aspects of life. In product development, complexity means added management—a human and systems need to see all the organizational layers and branches as a whole, to understand and measure their impact, and know what is tolerable. Often, however, complexity just creates cost, without any corresponding increase in value.
Simplification is very causal, too. But as opposed to complexity, simplification in product development activates a chain of interrelated, compounding benefits. These benefits cascade beyond product design and manufacturing to accumulate as business profits.
For instance, functionality is known to increase when there are fewer, more elegant and simplified parts and assemblies in a product structure. Failures, in turn, decrease when the number of mechanical interfaces is reduced through consolidation efforts.
Likewise, manufacturing systems run more smoothly when problematic orientation, alignment and fit issues are designed out at the beginning. Even procurement, the "business" department between design and end manufacturing, is aided when the Bill-of-Materials becomes, instead, a List-of-Essentials, free of redundant components and their extra operations.
Simplification drives how managers conceive and construct their supply chains…how they imagine processing, assembly, inventory, demand fulfillment and shipping!
Advanced strategies such as modularization, inventory postponement and optimized supply-chain logistics are outcomes of simplification. Each of these facets, available to manufacturers as a result of good, up-front design work, allows them to be leaner and more value focused.
Companies can then choose to "Build Where You Sell" as a global manufacturing approach—or "Reshore" to whatever market they call home.
At the heart of the efficiencies and profit strategy just outlined is DFA Product Simplification and DFM Product Costing. Boothroyd Dewhurst, Inc. DFMA® software and methodologies help development teams create world-class designs and world-class approaches to manufacturing, inventory fulfillment and—simply—the end-to-end business of making and supporting products.
Presenters at the 2014 Forum will discuss how DFMA promotes Lean and Value Engineering through simplification, leading to improvements in design, manufacturing and business profits.
Join us for the 29th International Forum on Design for Manufacture and Assembly this June 4-5 in Providence, RI, USA.

The twenty-ninth annual International Forum on DFMA is the foremost conference worldwide on early design analysis methodologies and implementation. It is the one conference to attend if you wish to gain an understanding of the impact Design for Manufacture and Assembly (DFMA®) has on product development and beyond. Listening first-hand to papers presented by expert practitioners from around the world, you will learn about successful DFMA strategies employed by many different companies across many different industries. You'll gain insight into the product development approaches followed by some of today's most important manufacturers.
Conference papers discuss specific product development strategies and tactics, cost reduction, and how improved product performance and quality are being achieved through greater front-end collaboration. Discover what mix of productivity approaches is available and how these combine to serve you—from DFMA and Lean Manufacturing to Value Engineering. Among the topics covered are why part reduction and the DFA minimum part-count criteria are so important to successful product development; Total Cost of Ownership (TCO); DFMA product simplification and meeting Lean goals; performance metrics and next-generation management science; cost and quality; modularization and inventory postponement strategies; and a case study on fuel-cell cost reduction and TCO.
Whether your job is mechanical design, manufacturing engineering, purchasing and supply-chain management, CAD modeling, prototyping and tooling, engineering management, or motivating teams, you will come away with valuable ideas for overcoming barriers to technology implementation and for solving multidisciplinary design challenges.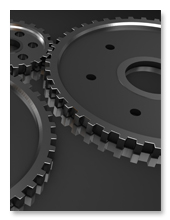 The DFMA Forum is a valuable resource for everyone involved in the design-to-manufacturing process and technology management.
Managers, strategists, and financial decision-makers in product development, design, and manufacturing companies of all sizes
Design engineers
Manufacturing engineers
Purchasing personnel
Supply-chain managers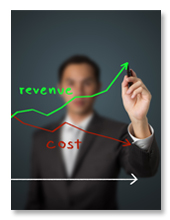 The objective of the 2014 International Forum on DFMA is to provide expert opinions on DFMA and inform attendees about new, value-focused trends in product development. Manufacturing and research leaders will be on hand to answer your questions on such topics as:
Cost management and reduction
Value Engineering
Improving quality/Six Sigma
Lean manufacturing and cost accounting
Product lifecycle management
Outsourcing/offshoring economics: Total cost of ownership (TCO)
Shrinking time-to-market
Product design and manufacturing integration
Team building and productivity management
Concurrent engineering and supply-chain collaboration
Design for disposal and recycling
The conference will present you with many examples of how industry leaders use DFMA fundamentals to reach their product development, customer and business goals. Consider the experiences and evidence they have to share, and judge for yourself how DFMA methodology might serve as a pathway to innovation and increased profitability in your own organization.

Value Engineering and DFMA Workshop
Tuesday afternoon, June 3, 2014
How Functions, Function Analysis, and FAST Diagrams link well with DFMA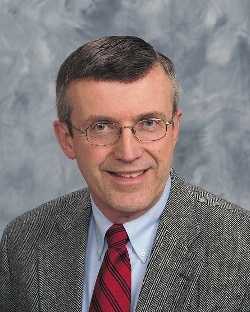 Presented by James D. Bolton, President of SAVE International®
Jim will conduct a 4-hour lecture and hands-on workshop to introduce you to understanding functions, function analysis, and FAST diagrams and how they relate the DFMA. If you want the maximum benefit from your products that produce true value for your customers, then you won't want to miss this session. During this session, you will learn how and build your own FAST Diagram for a product of your own choosing. Bring your product or pictures of your product to this session to enhance your hands-on experience.
DFMA Overview and Networking Reception
Tuesday evening, June 3, 2014
This is a great opportunity to meet people with similar goals and challenges in a casual, social setting and to learn more about DFMA and cost management, organization-wide productivity approaches, and what others are doing right now to optimize their resources and emerge as leaders in this dynamic, globalized economy. Please join us!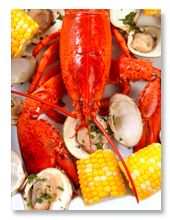 New England Clambake
Wednesday evening, June 4, 2014

Join us in the hotel Rotunda for a New England clambake featuring clam chowder, steamed clams, corn on the cob, grilled chicken and sausage, and of course, lobster!

Keynote Presentation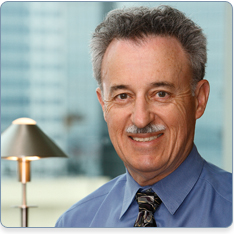 Dr. Richard Schonberger will deliver this year's keynote address on "DFMA and Lean: Partnership in Competitiveness". Dr. Schonberger is the author of "Best Practices in Lean Six Sigma Process Improvement: A Deeper Look" and "Let's Fix It! Overcoming the Crisis in Manufacturing: How the World's Leading Manufacturers Were Seduced by Prosperity and Lost Their Way".
Click here to see the complete conference program

The 2014 International Forum on DFMA will be held June 4-5 at the Crowne Plaza Hotel, Providence-Warwick, Rhode Island, USA.
Overnight accommodations are the responsibility of the individual. A limited block of rooms is being held until May 16th by the Crowne Plaza Hotel at a reduced rate of $145 per night. Rooms booked after the deadline will not receive the discounted rate. Please let hotel personnel know that you are attending the Boothroyd Dewhurst DFMA Forum. Call 401-732-6000. You can book your rooms online using the following link to the hotel website use "BOO" as the booking code, www.crownehotelwarwick.com.

| | |
| --- | --- |
| Tuesday, June 3 | |
| 1:00-5:00 p.m. | Value Engineering and DFMA Workshop |
| 6:00-9:00 p.m. | DFMA Overview and Networking Reception |
| | |
| Wednesday, June 4 | |
| 7:45 a.m. | Registration and Continental Breakfast |
| 8:30-4:30 p.m. | Forum Papers |
| 6:00-8:00 p.m. | New England Clambake |
| | |
| Thursday, June 5 | |
| 7:45 a.m. | Continental Breakfast |
| 8:30-12:00 p.m. | Forum Papers |
| 1:00-2:00 p.m. | DFMA Software Demonstration |
2011 Forum Opening Remarks by U.S. Senator Sheldon Whitehouse
Testimonials from previous DFMA conferences:
"This is a first class event with excellent examples and information on DFMA. I recommend to any type of engineer to attend this forum at least once."
"Great conference. I really enjoyed the opportunities to network and learn what others are doing."
"Great attendees! Great topics. No consultants!" "It's always excellent. I look forward to it every year. Great networking opportunity."
"This was my first time attending the DFMA conference. I really enjoyed the format in which other companies share their path in DFMA – how they incorporated it into their process and how they introduced the actions. It's great to hear other ideas on the subject. Overall, fantastic conference."
"Nice variety: presentation topics incorporated Lean, DFSS, market analysis, cost and how DFMA applies or complements all. Very compelling stories." "Got several good ideas from talking with others at this." "Excellent opportunity to meet people, ask and answer questions (about DFMA)."
"Well laid out with good use of time and ability to network with other users."
"I enjoyed hearing from a variety of companies on a range of topics and learned a lot."
"A wide variety of presentations provided a very good overall view of DFMA."
"It was a great setting to meet and discuss shared issues with new individuals."
"Very informative Forum covering a wide range of topics."
"Great opportunity to meet and chat with the presenters of the day."